2024 RMHC H.E.L.P. Conference Call for Abstracts Form
Location: Adelaide, SA
Date: 7 - 8 August 2024, 9:00 am
---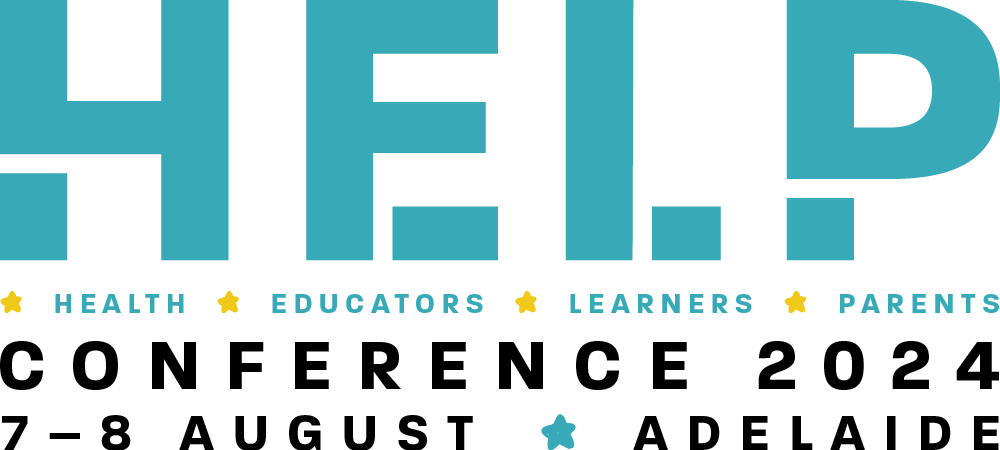 ---

Ronald McDonald House Charities in collaboration with the H.E.L.P. Alliance are proud to host the 8th International Health, Educators, Learners, Parents (H.E.L.P.) Conference from 7th to 8th of August 2024 in Adelaide. The theme of the conference is 'Building a Stronger Future Together'.
On behalf of the Conference Steering Committee, we would like to invite you to submit an abstract for an oral and/or poster presentation at the 2024 H.E.L.P. Conference.

More information on the venue and registrations will be available soon!

---
ABSTRACTS CLOSING DATE: MONDAY 26 FEBRUARY 2024
---
ORAL PRESENTATIONS
Speakers will have the opportunity to present their content during concurrent sessions. There are 3 options for oral presentations:
30-minute presentations
45-minute presentations
60-minute presentations and workshops

Inclusive in these options is approximately 5-minutes for question time.
When submitting your abstract please select your preferred time.
POSTER PRESENTATIONS
Delegates will become familiar with your research/content topic through a poster exhibition which will be on display in the conference venue throughout the program. Presenters will have an opportunity to discuss and explain their poster content in direct contact with the audience.

ABSTRACT THEME
With the overarching theme for the conference 'Building a Stronger Future Together', there will be four concurrent streams to present under. 'Health Professionals', 'Education and Wellbeing', 'Learners' and 'Parents'. Should your abstract be successful, your presentation will be grouped together within one of these themes.

Please read the information below (by clicking the + symbol to the right) to see which theme is most suitable for your presentation.
---
HEALTH PROFESSIONALS
Key topics:
Qualitive or quantitative research for improved futures through health and education working together with students and parents to improve pathway navigation, transition, and services.
Clinical improvements in treatments for children and young people with chronic illness.
What is Paediatric Palliative Care? Supports for children and young people.
---
EDUCATION AND WELLBEING
Key topics:
Educational research projects focused on children and young people with chronic illness, physical and/or mental health conditions.
The effects of illness on a child's learning.
The effects of chronic illness in relation to siblings.
Why is equality and diversity in education important to children and young people with chronic illness?
The importance of keeping children and young people connected socially.
---
LEARNERS
Key topics:
Negotiating the pathways and obstacles of health and education whilst coping with a chronic illness.
Managing transition points in health and education.
The effects of residential displacement on health and education.
Streamline Systems to improve the student/patient journey.
Engaging learners in their educational journey through cultural diversity.
The importance of the student's voice in health and education.
---
PARENTS
Key topics:
The parent's role in relation to treatment, education and advocacy.
Strategies and initiatives that improved the hospital and education. experience for parents and their child.
The parent's voice in health and education.
---
KEYWORDS
In addition to choosing a theme, abstract participants will also be asked to select one - two keywords from the list below to assist with grouping the successful abstracts together within the conference program.
Quantitative and qualitative research
Advocacy
Technology
Curriculum
Educational impact
Inclusion
Innovation
Chronic health - physical and mental health conditions
Integrated care
Siblings
Adjustment
Transition
Diversity
Culture
Policy
Palliative Care
---
ABSTRACT GUIDELINES
All abstracts must be submitted by completing the below form before the closing date, Monday 26th May 2024 to be included in the reviewing process.

DATES AND DEADLINES:
Call for Abstracts Opens: Friday 10th November 2023
Abstracts Submission Deadline: Monday 26th February 2024
Notification of Abstracts to Authors: Friday 29th March 2024
Presenter Registration Deadline: 7th June 2024
Please email isabella@alignmentevents.com.au should you have any questions in relation to this event. We look forward to receiving your submission soon.
---
ABSTRACT SUBMISSION FORM
Please click below to submit your abstract today:

All enquiries regarding H.E.L.P. 2024 should be emailed to the H.E.L.P. Conference organiser Isabella Mee at isabella@alignmentevents.com.au.
Registrations will be opening soon!
Terms and Conditions
Only abstracts submitted in English will be reviewed.
Abstracts must be original work and be submitted using the template by the presenting author.
A maximum of two (2) abstracts may be submitted per presenting author.
Submissions must include a biography of the presenter of up to 150 words and a presenter headshot in a jpeg. format.
Abstracts must not exceed 350 words (excluding the title, authors and affiliations) and will follow the instructions on the template.
All abbreviations must be spelled out on first use.
Abstracts should be thoroughly checked for correct spelling and grammar.
Abstracts must be submitted by Monday 26th February 2024 for consideration by the H.E.L.P. 2024 Program Committee.
Authors will be notified of provisional acceptance of abstracts by Friday 29th March 2024.
To be formally accepted, abstract authors must be registered and paid to attend the Conference by Friday 7th June 2024.
All accepted abstracts will be included in the conference program.