10th International Criminal Justice Conference 2022 – Call for Abstracts
Location: The Edge, Fed Square, Swanston St &, Flinders St, Melbourne VIC 3000
Date: 22 - 24 November 2022, 9:00 am
---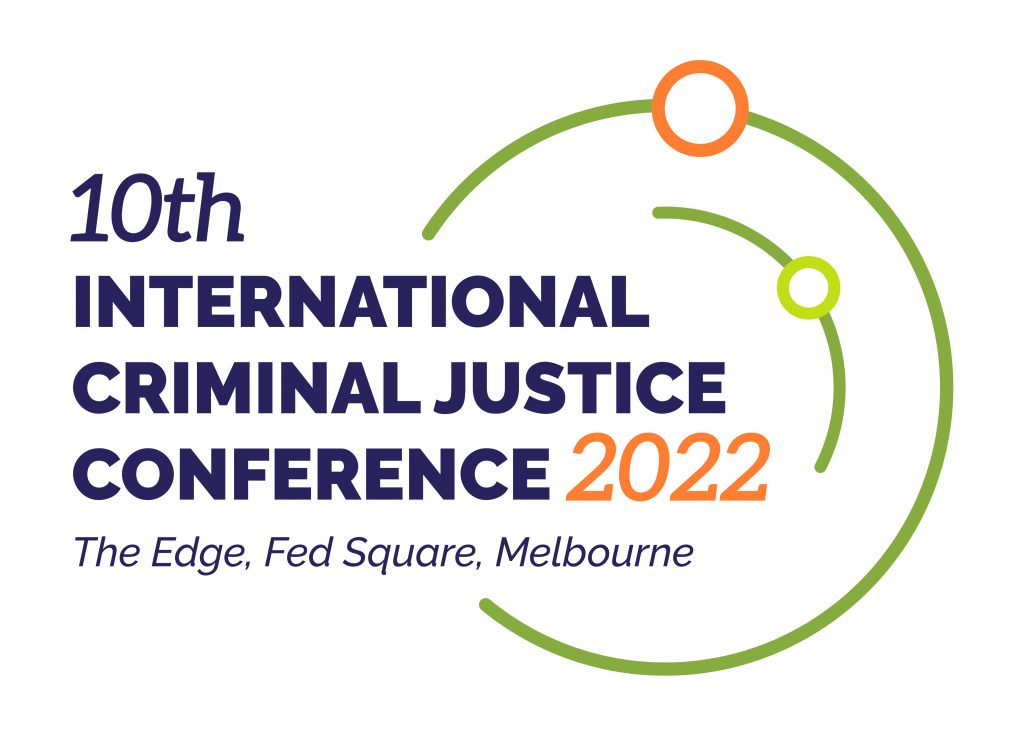 ---
The Australian Community Support Organisation (ACSO), in partnership with Swinburne University of Technology - Centre for Forensic Behavioural Science and Forensicare, are proud to be hosting the 10th International Criminal Justice Conference 2022 from Tuesday 22 November - Thursday 24 November 2022 at The Edge, Fed Square Melbourne.  After two years of pandemic disruption the conference returns as a face-to-face event. 
---
As the economic, social and wellbeing impacts of COVID-19 and geopolitical uncertainty unfolds in Eastern Europe, the sustainability and effectiveness of the Australian criminal justice system is at a critical juncture. The costs of building and operating prisons are rapidly increasing while serious mental health conditions are increasing in young people, and rates of family violence, homelessness and substance addiction also escalate. Governments need to carefully balance the costs of social reforms, the workforce skills and availability needed to deliver these services, and the collaboration needed with the private and not for profit sectors. The challenges are immense.
As the recovery from COVID-19 unfolds, the use of incarceration and assertive policing as a policy instrument for reducing crime and improving safety is under significant examination by community and governments. The increased pre-trial incarceration of the socially vulnerable, which includes First Nations people, people with complex mental health, cognitive disabilities, those experiencing homelessness and substance abuse addictions, has this year been the subject of the Australian Government Productivity Commission Research (Australia's Prison Dilemma, 2021) and a Victorian Government Parliamentary Inquiry (Inquiry into Victoria's Criminal Justice System, 2022). Of specific concern is the continued and increased incarceration of First Nations people and subsequent deaths in custody. Tragically, these preventable deaths continue to occur 30 years since the National Royal Commission on Aboriginal Deaths in Custody, and at a time where there is community action on National Reconciliation and the commenced Treaty process in Victoria.
Increased community safety and reduced expenditure on prisons are complex policy issues for legislators and justice agencies, however, the possible solutions for change and reform are a shared responsibility. In the coming years, government will need strong collaboration with the NFP sector and investment from private enterprise and the corporate sector to meet the challenges of how to reduce the economic costs and social harms of the criminal justice system.
As communities agitate for social reform and disruption on social and health issues such as mental health, disability, climate change, costs of living, diversity and gender equity – the 10th International Criminal Justice conference will explore these questions:
"How can we reduce the unnecessary incarceration of young people, and other vulnerable communities?"
"What are the opportunities for Justice reform that will build social cohesion, resilience and economic growth?"
"What unexplored opportunities for reform are inherent in First Nations paradigms of society, culture, traditions and knowledge?"
---
The Conference Organising Committee are seeking speakers from Australia and around the world to present under the overarching theme "Global Uncertainty. Building Safer and Resilient Communities". If you are interested in presenting and being part of the 10th International Criminal Justice Conference 2022, then please read below for more information and to submit an abstract for consideration.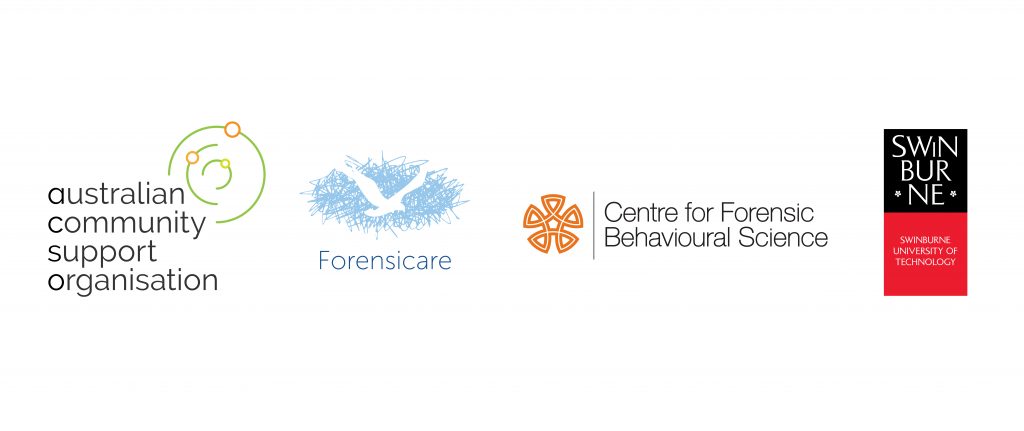 ---
ABSTRACTS CLOSING DATE: FRIDAY 15 JULY 2022
---

ABSTRACT THEMES
With the overarching theme for the conference 'Global Uncertainty. Building Safer and Resilient Communities', we are seeking abstracts for four concurrent streams. 'Disrupted Justice: Examples from Australia & Around the World', 'Innovation in Preventing Incarceration', 'Experiencing the Justice System' and 'Risk, Resilience and Recovery'. Should your abstract be successful, your presentation will be grouped together within the program to one of these themes.

Please read the information below (by clicking the + symbol to the right) to see which theme is most suitable for your presentation.
---
DISRUPTED JUSTICE: EXAMPLES FROM AUSTRALIA & AROUND THE WORLD
Exploring the politics and policy settings of incarceration and criminal justice in a time of increasing activism and social movements #metoo #blacklivesmatter #climatejusticenow.
What opportunities, impacts and challenges have emerged for legislators, policy makers, First Nations and diverse communities, businesses, and service delivery agencies?
Key Topics:
Policy Change & Reform Initiatives
Commonwealth versus State Government roles
Partnerships and Collaboration
First Nations Reconciliation and Treaty processes
Sentencing Reform
Climate Change
Climate Justice
E-intervention
Process Change in Justice Systems
Implementation Science
Healthcare Initiatives
---
INNOVATION IN PREVENTING INCARCERATION
Rethinking the traditional models of service delivery and funding.
What new policies and services reducing rates of incarceration are emerging? How has the prevailing economic paradigm impacted the modern criminal justice system? What examples are there of private enterprise and corporate philanthropy making a positive impact on the criminal justice system? How does government provide sustainable investment for outsourced services?
Key Topics:
Justice Re-investment
Social Impact Bonds
Donut Economics
Technological Innovations
Innovative Diversionary Services
Lessons Learnt in Covid Times
Augmented and Virtual Reality
Recidivism
Crime Prevention
Early Intervention
Youth Justice
Social Housing
Supportive Housing
Therapeutic Courts
Special Courts
---
EXPERIENCING THE JUSTICE SYSTEM
Exploring perspectives of those impacted by the justice system. How do families and local communities engage with the criminal justice system? It takes a village to raise a child, how can local villages help improve the lives of people trapped in the criminal justice system?
Key Topics:
Lived Experience
Family Support Programs
Children of Incarcerated Parents
Connecting Back to Community
Peer Workforces
Community Attitudes
Victims of Crime
Victim Support
Refugees and Migrant communities
Arts and Creativity
---
RISK, RESILIENCE & RECOVERY
Exploring the impacts of mental health and wellbeing on the sustainability of 'core' social, health and community services. What trends are emerging as an outcome of the COVID19 pandemic? Reported concerns of increased bureaucracy, service co-ordination problems and attracting future workforce could impact on frontline services that are delivered. What policy solutions are emerging that meet these challenges and risks?
Key Topics:
'Reform Fatigue'
Mental Health
Forensic Mental Health
Disability Reform - National Disability Insurance Scheme (NDIS)
Workforce Attraction and Retention
Tertiary education and placements
Reintegration Hybrid Working Models
Substance Misuse
Dual Diagnosis
Occupational Violence
Health and Safety
---
ABSTRACT GUIDELINES
All abstracts must be submitted by completing the below form before the closing date, Friday 15 July 2022 to be included in the reviewing process.
DATES AND DEADLINES:
Call for Abstracts Opens: 12 May 2022
Abstracts Submission Deadline: 15 July 2022
Notification of Abstracts to Authors: 28 July 2022
Presenter Registration Deadline: 26 September 2022
Please email isabella@alignmentevents.com.au should you have any questions in relation to this event. We look forward to receiving your submission soon.
---
ABSTRACT SUBMISSION FORM
Terms and Conditions
Only abstracts submitted in English will be reviewed.
Abstracts will be original work and must be submitted using the online form, by the presenting author.
Submissions must include a biography of the presenter of up to 150 words.
A maximum of two (2) abstracts may be submitted per presenting author.
All abbreviations must be spelled out on first use.
Abstracts should be thoroughly checked for correct spelling and grammar.
Abstracts must be submitted by Friday 15 July 2022 for consideration by the Conference Organising Committee. Authors will be notified of provisional acceptance of abstracts by 28 July 2022.
To be formally accepted, abstract authors must be registered and paid to attend the Conference by 26 September 2022.
If successful, PowerPoint presentations must be provided in their final format ready for presenting one week prior to the conference
If successful, the Organising Committee reserve the right to display and distribute the successful PowerPoint presentation post conference as a PDF document