Facilities Thought Leadership Stage
Location: Melbourne Convention & Exhibition Centre
Date: 10 - 12 May 2022, 9:00 am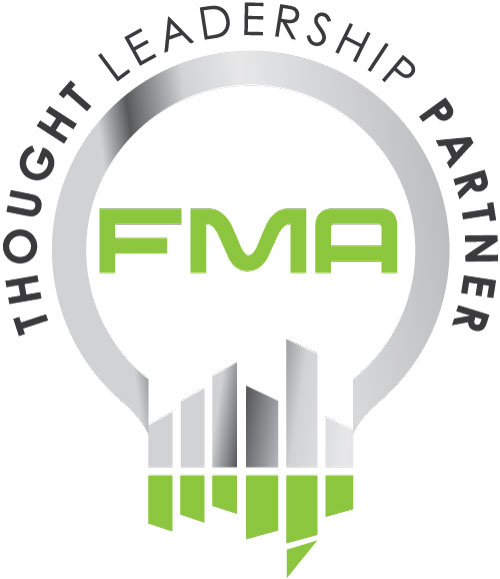 ---
FMA are partnering with Total Facilities and are hosting the Facilities Thought Leadership Stage between 10-12 May 2022 at the Melbourne Convention Centre!

FMA are looking for speakers to present under the following themes:
Sustainability and Resilience
Regulation and Compliance
Ventilation/Indoor Air Quality
If you would like to be considered for a session or panel at TFX 2022 on the Facilities Thought Leadership Stage, then please fill in the form below to give us an idea of your preferred topic.
Please note, presentations should be educational and not biased toward any company or product. Presenters participate on a voluntary basis - we welcome your application.
If you are interested in Exhibiting at Total Facilities in 2022 please email Nicolea@fma.com.au.
Nicholas Burt
Chief Executive
Facility Management Association of Australia
---
ABSTRACTS CLOSING DATE: FRIDAY 28 JANUARY 2022
---
ABSTRACT GUIDELINES
Proposed presentations must be submitted by completing the below form before the closing date, Friday 28 January 2022.
Abstracts will be rated out of 5 for of the following criteria:
Alignment and value added to Proposed Theme (out of 5)
Potential contribution to FM knowledge (out of 5)
Relevance to the envisaged audience (out of 5)
Quality of paper and presentation (out of 5)
Please note abstracts should be presented in an objective manner. Submissions that appear sales-focused may be marked down.
Successful applicants will be offered either a 45minute (with 15minute Q & A) session, or a panelist position within the program.

Abstract participants will be notified of the outcome of their submission, and the format of the program (speaker or panel) in February 2022.

Please email isabella@alignmentevents.com.au should you have any questions in relation to the Facilities Thought Leadership Stage. We look forward to receiving your submission soon.
---
ABSTRACT SUBMISSION FORM
Terms and Conditions
Presenters are responsible for their own accommodation and transportation.
Presentations must be presented by the named presenter, proxies and replacement are not permitted except for unforeseeable circumstances and illness
First presenter on the form will be the main and only contact for FMA and the Organising Committee
Mandatory presentation guidelines will be provided to the accepted presenter to adhere to
Submission and acceptance of an abstract transfers the copyright of the content to FMA for marketing purposes
FMA and the Organising Committee reserves the right to accept, or refuse any abstract, and is not obligated to provide any feedback to the author(s)/presenter(s) on their abstract submission
FMA and the Organising Committee reserve the right to allocate presentation time and format (speaker or panel)
Presenters commit to presenting the content as per the abstract on the allocated date and time, by PowerPoint Template provided by Conference Organising Committee
PowerPoint Presentations  must be provided in their final format ready for presenting one week prior to the event, ensuring approval is received from FMA to proceed
If successful, FMA and the Organising Committee reserve the right to display and distribute the successful PowerPoint Presentation post conference as a PDF document
Successful presenters provide consent for photographs to be taken during their presentation at Total Facilities